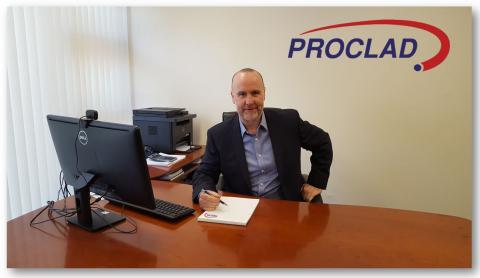 FTV Proclad's new General Manager, John Butchart, has unveiled plans to double the turnover of FTV Proclad International to £20 million within 2 years.
Having worked in the oil, gas and engineering sectors for over 20 years, John has an extensive track record in transforming business performance and has laid out his plans to re-establish FTV Proclad International as a force to be reckoned with on a global scale.
After joining the company in October last year, John has been restructuring the business to be more focused on customers' key requirements of quality, price and on-time deliveries.
This has seen a major change in work processes from the front customer facing services such as estimating, through to the workshop facility where a completely new scheduling and workflow management system has been implemented, as well as a new shift pattern which is designed to transform capacity.
New quality accreditations have also been implemented to support the company's continued growth in key sectors, such as the Fit4Nuclear certification.
The company is also looking at an investment programme to improve machinery, equipment and tooling which will in turn improve efficiency and accuracy as well as deliver market leading levels of precision.
John commented, "FTV Proclad International has had a reputation for quality, innovation and service for decades and we are looking to build in this foundation and take things to the next level."
He continued, "The comprehensive range of specialist solutions we are able to offer under the Proclad brand is quite unique and FTV Proclad's machining solutions are at the very heart of everything we do. It is certainly an exciting challenge and one which I am particularly looking forward to."