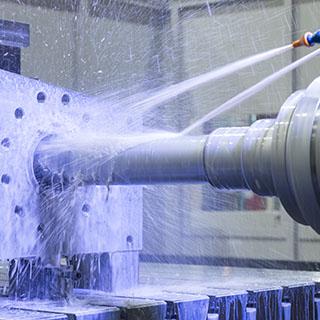 The Proclad Group continue to invest in their Glenrothes based UK production facilities having created a dedicated clean area for the fabrication of white metal projects.
This comes as part of their continued investment to support growth in sectors out with the oil and gas sector and demonstrates the company's position to continually seek to improve very aspect of their service to deliver world class quality.
The introduction of the clean area enables FTV Proclad to safely carry out fabrication projects using white metals such as duplex, super duplex and stainless steel without the risk of contamination from carbon steels which can compromise the structural integrity of the metal.
"We have been listening to the market and have worked closely with our customers who asked for this facility" said Proclad UK Group Sales Director, Derek Shepherd. He continued "We are delighted to be able to enhance our quality and service by being able to deliver key projects in a clean environment." 
Derek continued "One of the key components of our business strategy is to enhance our presence in sectors such as petrochemical, nuclear and defence. This is an area where we've been very strong, and this investment will ensure we remain a key player in these markets"