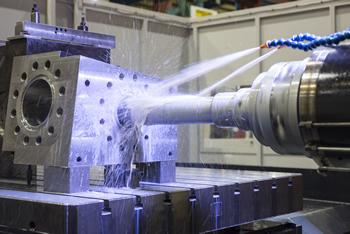 Glenrothes based FTV Proclad International has celebrated an excellent start to 2018 by securing several new contracts totalling over £5million, all to be delivered in the next 12 months.
Part of the Proclad Group, FTV Proclad International is one of the few engineering companies in the world which offer a complete solution inhouse from supply of materials through to heat treatment, specialist machining, weld cladding, forged fittings and induction bending.
This enables them to take full control of quality and lead times, providing significant benefits to clients in terms of cost savings, ease of management and minimised exposure to the contractual and commercial challenges of today's market.
UK Group Sales Manager, Derek Shepherd, explained, "Like most engineering companies which have relied on the oil and gas sector, the last few years have been difficult, however, we have been working extremely hard to build our presence through the implementation of a sales diversification strategy into other industries and thankfully it is starting to pay off."
He continued, "We are now looking forward to a period of sustained growth with significant investment in new equipment planned for the year ahead as well as continuing our development of new market sectors."
Find out more about Proclad's Total Value Engineering Solution
Total Value Engineering