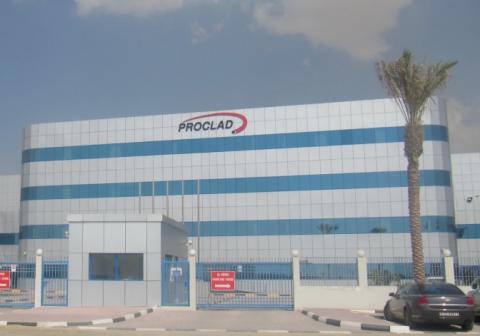 Proclad has unveiled its 3rd production line which is capable of generating 1500 metric tons of nickel alloy welding overlay.
The investment further enhances Proclad's unique ability to offer integrated solutions to the Global Oil, Gas and Energy markets with manufacturing facilities in Dubai, Abu Dhabi, UK and Singapore.
Located in Proclad's 50,000 square metre facility in Dubai, the new production line has reinforced its position as the global leader for Corrosion Resistant Alloy (CRA) Clad Pipes, Pipelines, Fittings, Flanges and Piping / Pipeline spools.
With a commitment to providing clients with the complete service, Proclad has developed a group of specialist companies through a combination of investment and acquisition - hence the launch of the 3rd production line with a brand new technology in producing "Nickel Alloy Welding overlay".
Mr. Yaseen M. Jaffer, Proclad's Chief Executive Officer, said, "We believe that with the high end technology we have, the research & development and the training that Proclad offers through its Academy is a major factor in our success, thus making Proclad a market leader."
He added, "We haven't slowed down in the UAE, Oman, Kuwait, Qatar & Saudi Arabia. A total of 200 Million Dirhams was invested in the expansion that has now elevated us beyond our competition."
A further investment is now underway to establish a new product line in pipe bending, heat treatment and deep bore machining. This will become operational in the second quarter of 2016.