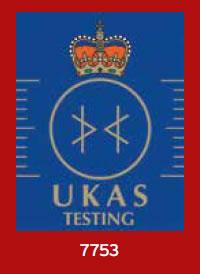 Proclad's independent mechanical testing company, Pro Inspection, has demonstrated its superior levels of quality by having its UKAS accreditation extended to include Pitting Corrosion, Macro Assessment Analysis, Grain Size Analysis, Volume Fraction and Austenite Spacing.
The company was originally formed in 2011 with an investment of over £600,000 to provide the Proclad Group with an independent mechanical testing facility which could be offered as part of its turnkey solutions.
With the level of expertise and experience offered by Pro Inspection, the company was awarded UKAS Accreditation for its core services of Tensile testing, Impact testing, Brinell hardness testing and Vickers hardness testing.
With various companies in the Proclad Group initially accounting for 30% of the total capacity, Pro Inspection has continued to build its portfolio of clients from across the UK who appreciate the quality of its service and its unbeatable lead time.
Proclad's UK Technical Manager, Stuart Duncan, explained "When we launched the company, our core objective was to be able to provide a complete mechanical testing facility which would not only meet the needs of our Group but to also build a self-sustaining company with its own client base."
With a dedicated machine shop already in place, Pro Inspection is continuing to extend its service range with plans already in place to offer welding engineering services and failure analysis as well as additional levels of accreditation scheduled to be achieved by May 2015.
Click here to find out more about the full range of services from Pro Inspection.