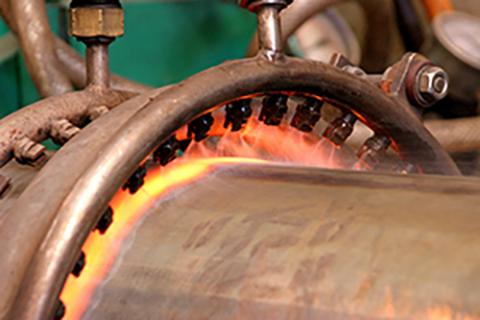 Proclad Induction Bending has announced plans to extend its presence on a global scale, with a new partnership programme and network of agencies, to capitalise on the additional capacity and quality standards being achieved by its Intelli-Bend System.
The company boasts one of the largest induction bending capacities and capabilities in the world and recently announced plans for a major investment in its operations.  The move aims to reinforce its position in key countries and re-establish itself as the world market leader.
Proclad Induction Bending has been facilitating its global customer base from its UK headquarters in Glenrothes, Fife, working closely with the sales team of the Proclad Group with its Total Value Engineering proposition which is delivering significant cost savings to clients.
However, the growth plan will see the company establish strategic partnerships with companies which share the same values of quality, precision and service.
The company is already in advanced talks with a key partner to assist the development in Australasia, with further developments planned for the Middle East, as well as North and South America. 
Proclad Induction Bending's General Manager, Archie Skinner, commented "We have been extremely focused on consolidating our European business in recent years, however, we have been delivering strategic projects as part of wider contracts in conjunction with FTV Proclad."
He continued, "These new expansion plans are designed to capitalise on the growing market and our unique ability to deliver these projects with a superior quality and cost effective approach."
Click here for more information on the full range of Induction Pipe Bending Solutions available from Proclad Group as well as their Intelli-Bend Solution.
Induction Pipe Bending