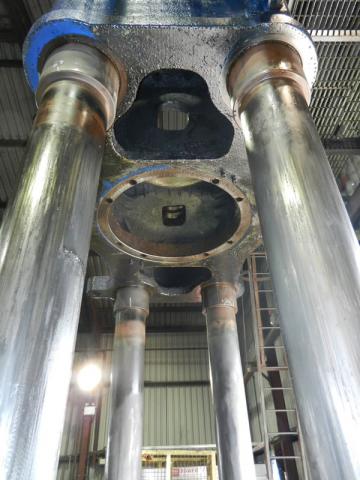 Proclad International Forging (PIF) has invested £250,000 in refurbishing its 1000 tonne press as it looks to enhance its reputation for delivering forged components to the highest standard of quality.
The 1000 tonne press is a key element in the production process and whilst it was continuing to meet the industry tolerances, Proclad has shown its commitment to delivering a world class solution.
The project will see the press being completely dismantled, replacing the hydraulic systems and incorporating state of the art controls and safety design features.
PIF's General Manager, Willie Henderson, commented "This is one of the biggest investments made by the Proclad Group this year and will enable us to continue our sales growth."
He continued "Our ability to manufacture bespoke components outside the traditional product range and scope is one of our key strengths and a vital element of the our vision of delivering a total turnkey solution." 
Click here to find out more about our Forging and Forged components or contact us to discuss your requirements.
Forging and Forged Components